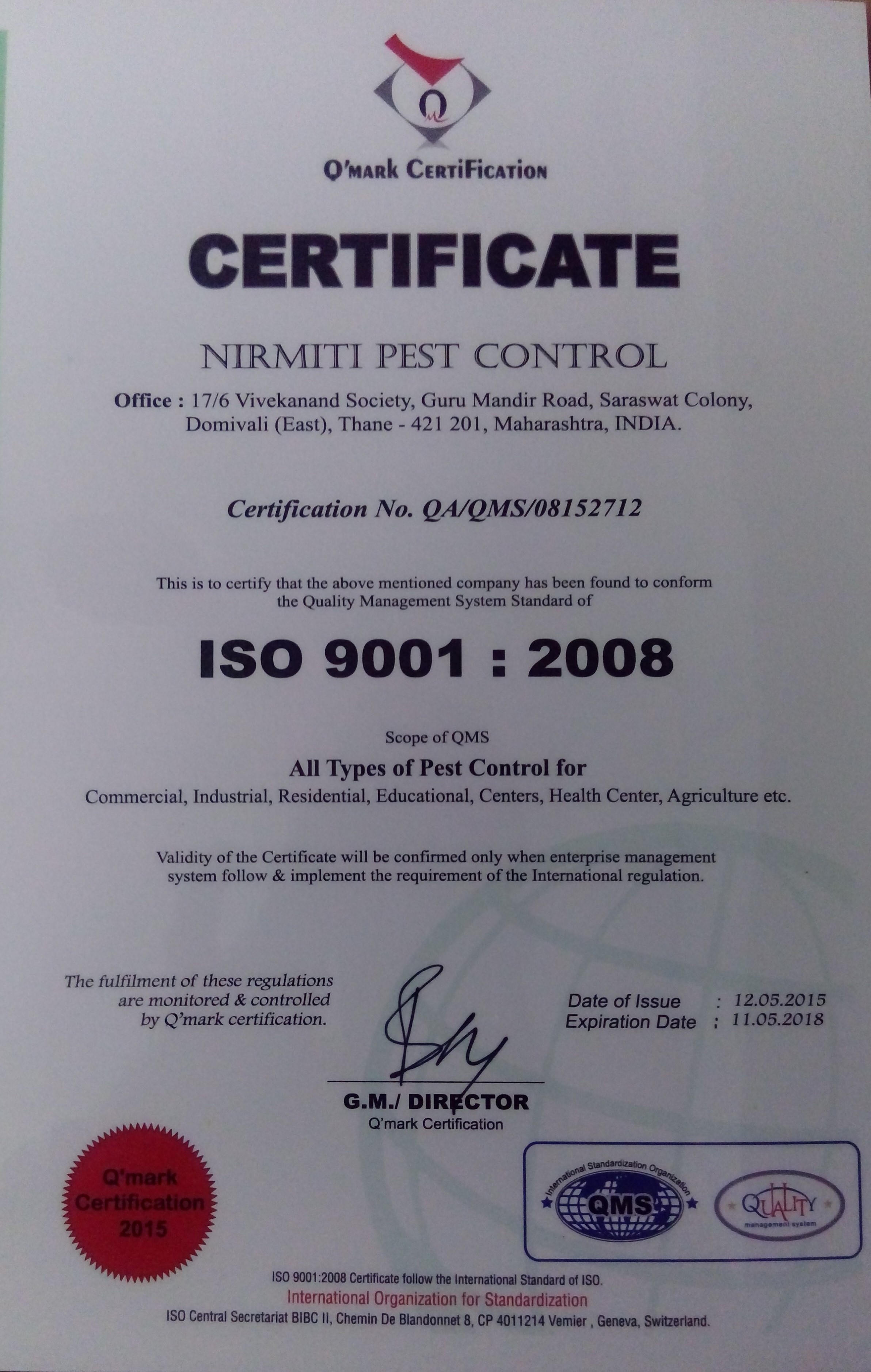 Pest control Services in Titwala can serve you better than anyone.
Nirmiti,pest control Services in titwala,is one of the leading Pest Control Services firms in Thane. Known for its Insect Control Services, Commercial Pest Control Services, Herbal Pest Control Services, Pest Control Services for Rat, and many others.
And small insects, such as roaches, ants, flies, and termites, will destroy your house, company, and garden substantially. It will kill your interior, pollute your food and transmit sickness. Therefore, it is necessary, I believe, that we deal urgently with the problem of pesticides. The only thing you can do to deal with those pests is to look for experts' help. Experts in Titwala, who provide pesticide control usually use two approaches when working with these pesticides. Both have their benefits and drawbacks, however.
Nirmiti Pest Control is known in the pest control and management services field in Titwala, Thane. It was founded in 2012. Initially, this firm offered pest control services only, but subsequently, it began supplying companies with integrated facilities management services. It has set global benchmarks in pesticide safety and facilities maintenance services since its establishment. This company aims to achieve quality excellence and specifically complies with all laws, legislation, and licensing controls by implementing guidelines. The consistency and timely resources allow both retailers and corporate clients to gain a staggering base. Bureau in Titwala Khadavli Road near Titwala near Phatak No 52, near Titwala Mandir railway.
Nirmiti Pest Control Systems
Nirmiti pest control in titwala specializes in pest prevention, facilities management, and landscape gardening facilities in Titwala. It provides pesticide management programs for mosquitoes, cacti, termites, bugs, and rodents. This service provider guarantees long-term and reliable disposal and management of different forms of pests at home or in a workplace through a creative approach and the use of superior technologies. It offers housekeeping, building repair, human outsourcing, and electrical and plumbing services to homes and offices under facilities management. It has institutional gardens, city beaches, parks, entertainment areas, and greenhouse and vertical gardens. The countryside division preserves and elegance.